There's a reason Italy is both one of Europe's most visited countries and one of the continent's most beautiful destinations. If this is your first vacation to the destination, brace yourself for an excursion you won't soon forget. However, instead of diving in headfirst, it might be a good idea to look into some itineraries beforehand. Additionally, acquaint yourself with a few of The Intrepid Guide's basic Italian phrases so you'll be able to get by.
Going to attend a classic opera may be one of the most crucial things on your to-do list while in town. If you and your partner in crime have decided on a show or have just begun to consider your options, you should probably consider how you will begin preparing for the performance. This can assist you in making the absolute most of your evening out, as well as guaranteeing that you have everything you need to enjoy the concert.
Even if it seems pretty evident, not having your tickets may make your evening very uncomfortable. If you are planning to travel to Italy from another country, you must consider avoiding carrying paper tickets, especially if you intend to participate in a variety of excursions while there. You won't even require a physical ticket if you book and pay for your spots at the Rome opera using the new online booking and payment platform. You won't have to worry about the event becoming sold out or long queues at the ticket office if you purchase them in advance, which can relieve some of the stress. Having your tickets in hand and choosing the seats you plan to use can have a significant impact.
You're In Rome for Days 1 & 2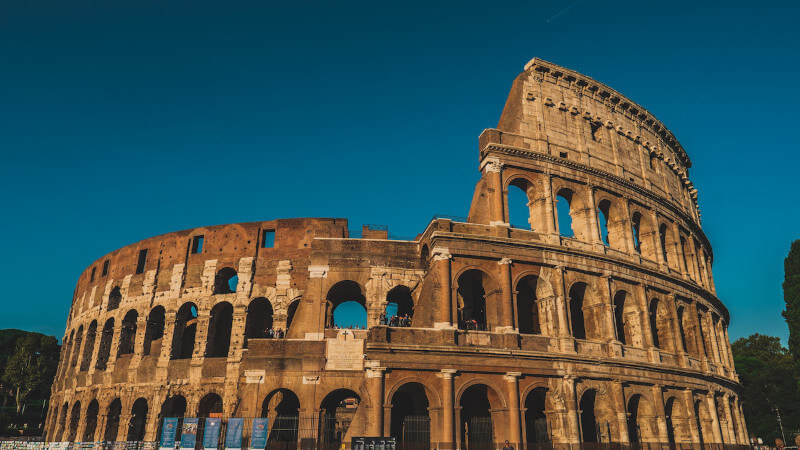 You might be interested in taking part in a wide range of activities during your stay in Rome. Spend your time touring ancient sites such as the Pantheon, the Colosseum, and the Roman Forum. There are probably other activities that pique your interest that you would like to enjoy.
If you're going to be around the area, you must visit  Vatican City. Go and explore the Sistine Chapel and the famous St. Peter's Basilica, as well as the sights and sounds of the Pope's official residence. When you've had your fill of the countryside, take the Italy Rail line and its numerous services back to the city.
It's Time to Explore Florence on Days 3 & 4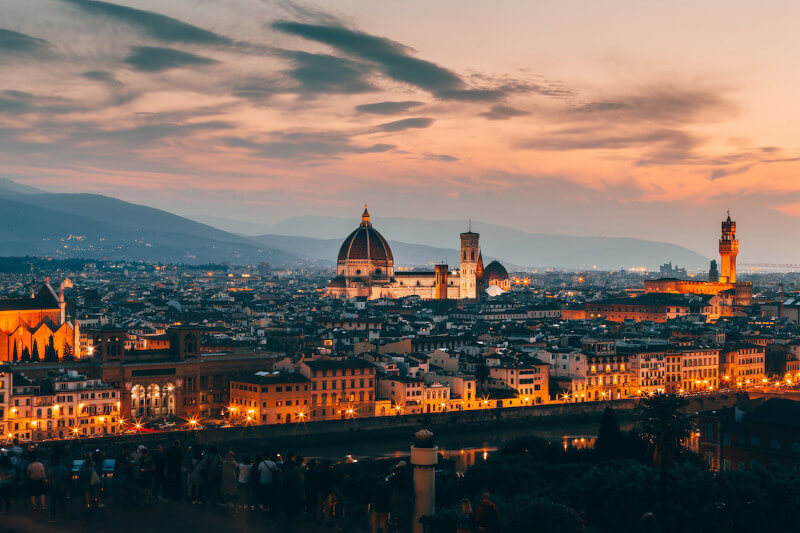 Despite being smaller than Rome, Florence is a gorgeous and important city. As a result, it will take you a few days to investigate the most essential ancient artifacts and sites in the area.
You might want to start at the Piazza del Duomo. Then, as you walk around the plaza, admire the works of Giotto, Michelangelo, and Donatello as well as the baptistery, bell tower, and the majestic Cathedral of Santa Maria del Fiore with its museum. The experience of traveling through Florence will transport you to the 15th century and leave you wanting to explore a little more of Italy's mesmerizing splendor. At the end of a busy day, you can unwind and relax in one of the neighborhood's many charming villas.
We suggest spending the second day of your holiday on a day trip to Cinque Terre, a seaside resort town in northwest Italy. You can go on adventures throughout the region's five villages, test the flavor profiles of the infamous Cinque Terre wine, and relax on the riviera.
Off To Venice, we Go! Day 5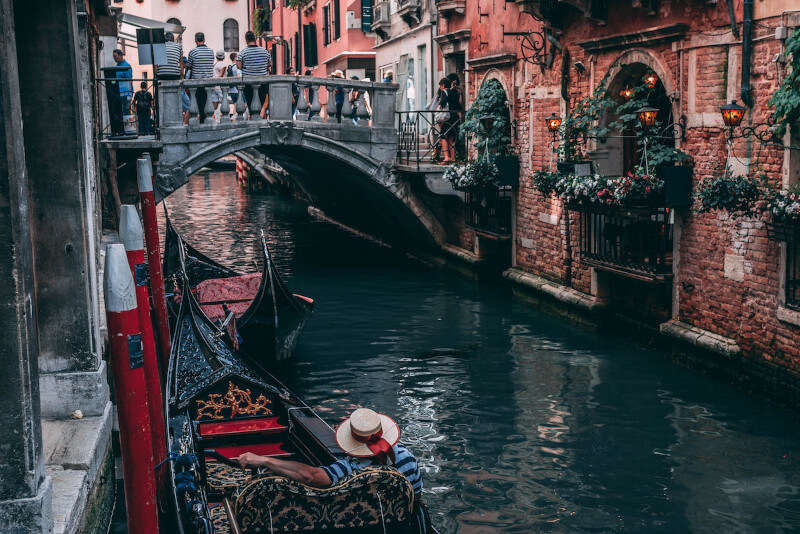 If you want to visit Venice, there is just one rule to remember: you only need one day here. The city of Venice is spellbinding, captivating, and entrancing; however, it is important to remember that spending an entire day in this city is only enough time to grasp the basics, and for first-time visitors, that may be sufficient!
The Doges Palace, St. Mark's Square, and St. Mark's Basilica are must-see attractions in Venice. Despite the fact that there aren't many particularly meaningful sights in Venice, those that are present are stunning. Furthermore, don't miss out on experiences that may appear unremarkable but are actually quite compelling, such as getting ice – cream in St. Mark's Square or excursions through the city in a gondola while floating along the canal routes. If you do not wish to visit Florence, you can instead travel by train from Rome to Venice and enjoy a relaxing journey there.
Verona, Here we come: Day 6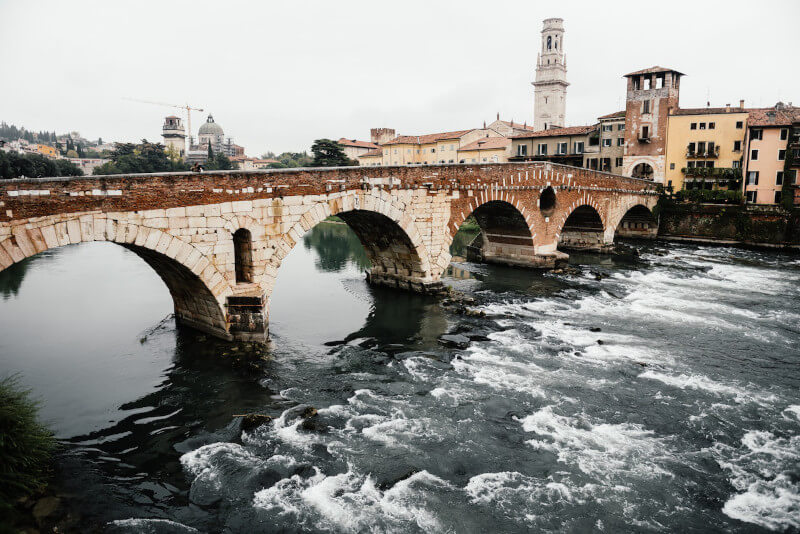 As your trip comes to an end, consider taking a day outing to the dreamy city where two people fell in love despite every obstacle. Verona is best known as the setting for William Shakespeare's plays "Two Gentlemen of Verona," and "Romeo and Juliet"  but there is much more to see here!
For the best views, take the funicular up to Castel San Pietro, or see an opera performance at the Arena di Verona, which was constructed in 30 AD. However, most of the time, all that is required to feel the city's allure and charm are to merely stroll around it.
The Last Stop on Day 7 in Milan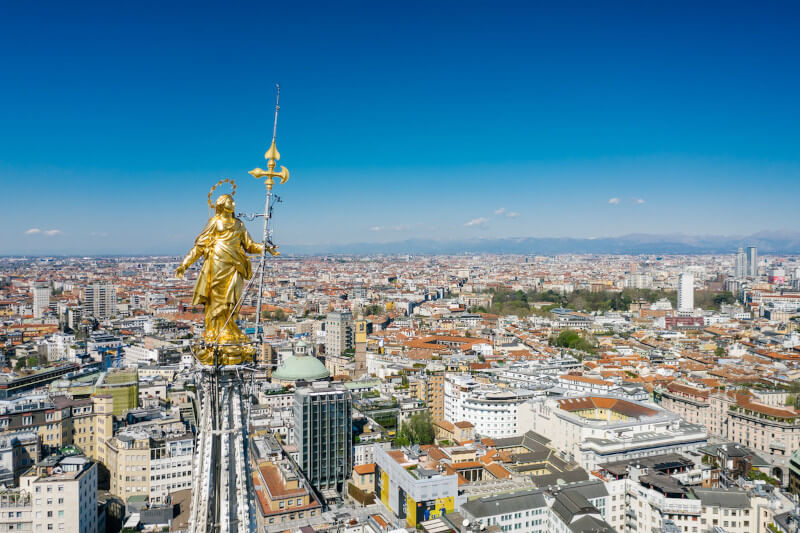 We should go to Milan for the big finale, so let's go! Put an end to the myth that it is the sole capital for the world of fashion! It most certainly is, but don't overlook the area's numerous museums, cathedrals, and expansive, opulent plazas. A visit to the Sforza Castle, a historic site in Milan, should be at the top of your list. Furthermore, if you want to see the city's natural side, take a stroll through Parco Sempione and take a guided tour of the Leonardo da Vinci Museum. Despite the fact that it isn't a large city, Milan is a fantastic destination to visit.
No more waiting! Purchase your flight tickets and pack your bags as you are about to undertake an unforgettable adventure in Italy.
Useful Tools to Aid You in Planning Your Italy Itinerary
When searching for cheap flights to Italy, Qatar Airways and its partner airline, Alitalia, offer excellent and affordable options.
Before renting a car in Italy, make sure to check out and evaluate the various deals available on Auto Europe to ensure that you are getting the best price possible.