Companies all over the world are beginning to see the benefits of digital marketing, but many are still unsure of how to get started. When starting, it can be difficult to justify spending the money on a full-time digital marketer or even a small team. However, outsourcing provides a means to address these issues.
To What Extent Can Digital Marketing Be Outsourced?
The term "digital marketing outsourcing" refers to the practice of contracting the promotion of a business's online presence out to a third party. To achieve your online marketing objectives, you've decided to hire a digital marketing agency rather than build and maintain an in-house team. When you hire a good agency, they will research your company and develop unique plans to help you succeed. Here are the top reasons why your company should outsource its digital marketing.
Digital Marketing Outsourcing Has Many Advantages
Conserve Time
If you outsource your digital marketing needs to us, you can put your time and energy toward other endeavors that require your particular set of skills, while our experienced marketing team works to improve your company's online reputation and visibility.
You See Real Improvements
Learn from market research, audience profile, and more as you watch your marketing campaigns unfold in real-time. The results of your brand marketing efforts can be viewed in aggregate, making decision-making much simpler.
Experience Significant Business Development
Permit your company to expand beyond its current boundaries and serve a wider range of customers. You can watch your business expand and reach new heights when you outsource your marketing to skilled marketers located all over the world.
Trust in the Highest Standards and Professionalism
Feel the excitement of your company surpassing previously established goals at a rate that surprised even you. If you want the best possible results from your marketing efforts, you should assemble a talented and professional team to assist you at every turn.
Organisations Now Have Access to Superior Resources
The fact that many digital marketing agencies already have cutting-edge software to manage your campaigns adds up to yet another argument in favor of outsourcing this work. Paid ad platforms and email management software are just two examples of the kinds of tools that can give your marketing a significant boost.
This is helpful because many advertising methods demand financial investment. While your company may have room in its budget to cover a small number of resources, it's much more likely that you won't have enough money to buy the full suite of options that an agency provides.
Their Competence is Another Important Aspect
Even if you have access to all of the necessary marketing resources, you may not have the time or expertise to fully utilize each one. Even if you manage to pick up the fundamentals, you might not have enough time to master the full capabilities of the tools at your disposal.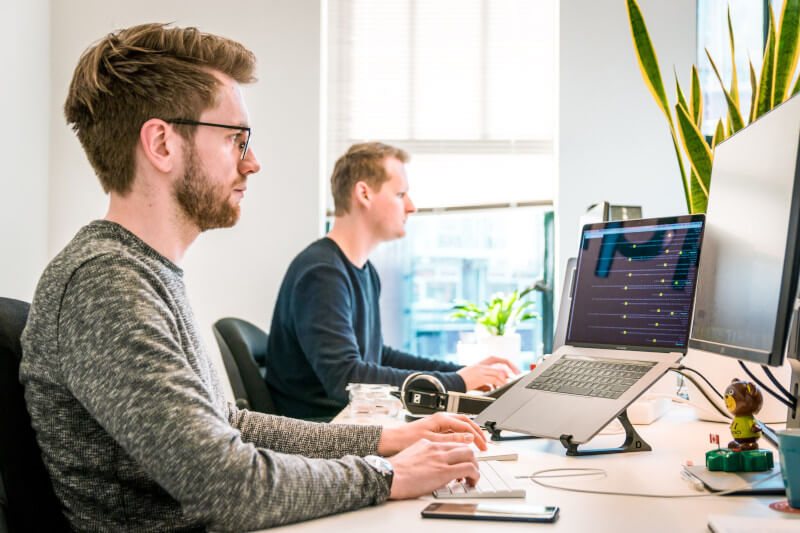 Instead, when you hire a marketing agency to handle your business's promotional needs, you gain access to a group of experts who are well-versed in the latest and greatest promotional methods. It's much better to work with a marketing agency rather than spend your own time and money on marketing.
Raise Product Recognition
By investing in your company's marketing efforts through outsourcing, you can raise the profile of your brand among your target audience and earn positive perceptions from them, both of which can increase sales.
Campaigns Run by Agencies Are More Efficient Financially
Outsourcing your online marketing increases the likelihood that you will have a successful and economical campaign. If you hire an agency, you can increase your revenue at a lower cost than if you tried to do it all on your own. Trying to do all of your marketing without any outside help means you'll have less time and fewer resources to get the job done. Because of the financial commitment required for digital marketing, mistakes made under those conditions will be expensive.
On the other hand, you can trust the expertise of a professional agency. They're the ones responsible for driving marketing results every day, so they're familiar with the pitfalls you could face if you tried to navigate the industry on your own. In addition to saving you money, their knowledge and experience can help you increase your return on investment (ROI), or profitability. Working with an outside agency can boost your company's earnings significantly.
Working With an Agency Allows You to Quickly Gain Experience
Digital marketing outsourcing has many benefits, including avoiding the time and effort required to learn new skills in-house. There will be a learning curve involved if you attempt to handle marketing on your own. You can't assume that just because you've worked in marketing before that you know what strategies will bring in the most money for your company. A reputable firm won't have that problem. Because of their vast experience, they can determine the optimal course of action for any given advertising campaign. They are ready to go to work once you've partnered with them and are ready to see results.
Agencies Always Seem to Have the Most Recent Information
Knowing the latest in marketing trends is a bonus that comes with working with an agency. The marketing landscape is always shifting, so even if you start with a solid foundation in the subject, it can be challenging to stay abreast of the latest developments on your own. In contrast, agencies are always learning about new approaches to advertising. Since they deal exclusively in the marketing industry, they need to be up-to-date on the latest trends and techniques. Keeping up with the latest marketing trends is crucial if you want to stay ahead of the competition and use the most effective ad formats. So, it's in your best interest to hire a third party to handle your digital advertising.
Conclusion
When it comes to taking advantage of emerging market trends, marketing has historically been a frontrunner in terms of technological innovation. It makes a sizable impact on a company's ability to sell its products and services. Plus, the introduction and development of the internet have made marketing and its most recent incarnation ubiquitous. Therefore, now is the time to outsource your marketing to one of the world's leading business process outsourcing service providers and discover new avenues for business expansion and consumer engagement with your brand.
Looking for an agency to handle your digital marketing? Choose IconAF! With over 15 years of digital marketing experience, they know exactly how to optimise your marketing for maximum results. They offer a variety of digital marketing services, including:
Search Engine Optimization (SEO)
Social Media
Paid Search
PR & Brand Awareness
Content Distribution
Web Development
Email Marketing
Telemarketing
And more!
When you partner with them, you'll even receive a dedicated account representative to keep you in the loop about everything we do for you. For more information, visit IconAF's website.