Over more than 10 years, South Africa has been working to establish itself as among the most desirable locations on the planet for the production of motion pictures and to stake its claims as one of the major participants in the international film industry. Ever since the filming of the 2012 Hollywood blockbuster Safe House in South Africa, and even before that, film producers have migrated to the nation to film what they hope will be successful movies. These movies range from the Avenger film to all of the installments of The Kissing Booth movie series. 
Tom Cruise is among the most recent international filmmakers to show up in South Africa to take advantage of the numerous opportunities afforded by shooting scenes in South Africa. The action movie star is filming the upcoming and potentially final installment of the Mission Impossible franchise in areas such as Hoedspruit, Durban, and Cape Town. When a local of Hoedspruit questioned Tom Cruise about his decision to shoot in South Africa, Cruise said that the country is magnificent, which is why he decided to film there.  
South Africa has indeed been praised for having breathtaking landscapes all over it. For instance, Jamie Lengyel, who served as the Supervisory Location Manager for "Avengers: Age of Ultron," lauded Johannesburg for having a fantastic aesthetic appeal and a magnificent skyline, both of which were essential to the production of the film because of the numerous aerial shots that were included in it. However, aesthetic value alone is not sufficient when selecting a location for a film shoot. South Africa provides a lot more than simply stunning scenery; in addition to that, it provides several other unique benefits that constitute it a deserving option. 
The rather unstable value of South Africa's currency is probably the aspect of the country's rise to prominence that is the most fascinating. Ever since the early 1980s, the South African currency has had a relatively low value in comparison to the US dollar. However, it took a significant knock in December 2015 when numerous circumstances drove it to drop regularly until it reached its lowest point of R16 to $1 in 2016. The value of the rand rose to somewhere between R13 and R14 to the dollar during the years 2016 and 2020, but in April 2020, the currency achieved a somewhat higher potential of R17 to the dollar. Since that time, its value has increased from R17 to its present level of R14.74, indicating that it has become more valuable. 
Typically, a shaky and unpredictable currency like the rand would discourage investment from outside the country. On the other hand, the South African film business sees things very differently. International productions that are funded in major currencies typically find it advantageous to shoot in South Africa since doing so allows them to pay lesser production prices than they might in their native countries.
When the exchange rate between the rand and the dollar reached R12 to $1 in 2016, a series that was operated by a production business in Cape Town known as Film Afrika was capable of spending 40%, well below what had been anticipated. According to David Wicht, who serves as the Chief Executive Officer of Film Africa, "The depreciation of the rand has indeed been exceptional, which is fantastic news for international movies." It is therefore safe to say that the largest motivation to produce films in South Africa is a weakening rand, which is surprising in this day and age of addiction to rewards. 
In 2016, a different firm called Cape Town Film Studios was forced to decline numerous international shootings because its studio was fully scheduled till the end of the year after that. Due to a "budgetary difficulty," the Foreign film Mowgli: Legend of the Jungle, which was released in 2018, was filmed in Durban rather than India, where the movie was based and where it had its debut appearance.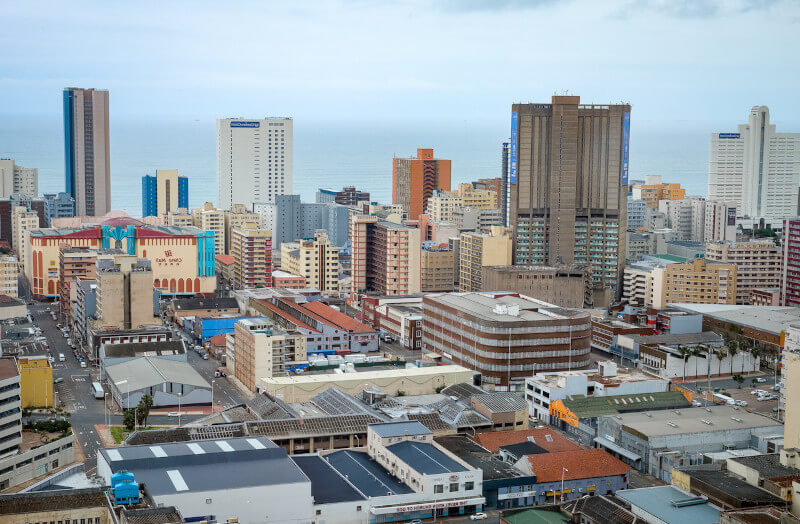 Nevertheless, apart from the inconsistencies introduced by the country's currency, additional factors function as critical contributors to South Africa's prosperity. Take, for example, the benefits provided by the government. International film and television productions that shoot on location in South Africa are eligible for a 25% filming incentive (QSAPE), with a limit of R50 million.
Additionally, the South African Government provides a bonus of 5% (of Qualifying South African Production Expenditure) for productions that shoot and undertake post-production in South Africa while using the assistance of African service providers. The reward is determined by calculating 20% (of Qualification South African Post-Production Expenditure) for films that only perform post-production in SA, with a supplemental 2.5% (of QSAPPE) for spending a minimum of R10 million of post-production expenditure in South Africa.   For international post-productions with a QSAPPE of R15 million or more, the reward is computed as 25% of the QSAPPE. This applies only to projects that are being produced outside of South Africa. 
The mixture of a poor rand and the rewards provided by the government is a terrific bargain that it's almost like getting something for nothing. Naturally, international producers are making the most of this chance. Many directors from African nations with currencies that are lower than the South African rand are getting the benefit of bonuses and grants offered by South Africa, despite the reality that they don't have the currency conversion benefit that producers from the United States and Europe do. For instance, the South African rand is more powerful than the Nigerian currency; despite this, many Nigerian filmmakers choose to shoot their films in SA, because of the advantages. 
South Africa possesses a sizeable portion of the essential infrastructures, whether regarding its technical capacity, its physical makeup, or its level of competence. Chronicle, a critically acclaimed film from Hollywood, was shot in South Africa using the infrastructure of Cape Town Film Studios as far back as 2012. Despite only spending $12 million on production, the movie has earned a total of $126 million worldwide through ticket revenue, making it one of the most financially successful films of all time. Before that, in 2004, after he had produced Hotel Rwanda, an American producer named A.
Kitman Ho, who had previously been to South Africa to shoot The Ghost and the Darkness, commented that he'd recognized enormous shifts in the film production facilities in South Africa, and that "The country has established a sturdy foundation from which filmmakers can operate." The fact that SA offers such a diversified environment and "basically every recognizable view in the world" is undoubtedly beneficial. 
There is no doubt that there is a great deal that can be enhanced, one example being the insufficient local and international distribution lines. But South Africa is so versatile that it can host the production of practically any film in any scenario. In addition, the reputation of the experienced production companies the country has to offer, such as YLO which is based in Cape Town, says a lot. Visit their page for more information. 
Other aspects that add value to South Africa's success include the country's English-speaking working population in addition to its ethnic and racial diversification, and even its coherent weather, to name a few. The government of South Africa also places a priority on protecting travelers and visitors, which is another reason why the country enjoys such a high level of success. 
Therefore, one of the nation's greatest advantages lies in the fact that it has a weak currency relative to other countries. But if none of these other elements had contributed, there never would have been any strength there, to begin with. The United States of America and Europe have the majority of the desirable qualities, including breathtaking settings, a secure environment, filmmaking infrastructure, and financial incentives from the government.
Even their currency holds significant value. However, because South Africa's currency is so weak, many filmmakers from the United States and Europe can get a better return on their investment of pounds and dollars. And even though many African nations have weaker currencies and attractive settings, they lack the additional characteristics which would render them more enticing to potential investors. 
The most positive aspect of this mass migration of foreigners is that it's beneficial to South Africa. The country's economy is experiencing the benefits, in addition to the creation of employment, the acquisition of skills, and the expansion in tourism that has occurred as a result of these positive developments. It is estimated that South Africa's film industry added R5.4 billion, or around $464 million, to the country's gross domestic product in just the two years between 2016 and 2017. In 2019, the sector was responsible for a contribution to the economy totaling R7.2 billion. Regrettably, the COVID-19 pandemic caused a significant cost to the business as a whole as a consequence of the lockdowns and travel bans that were imposed. On the other hand, the film business in South Africa is an area that possesses a significant amount of potential, and there is very little uncertainty that it can recover.